Tec-Slip Dry Film Lubricants
Tec-Slip dry film lubricant coatings are highly engineered and refined, formulated for use in very sensitive environments such as clean rooms, electronics and optic assemblies. These materials are highly lubricious, non-conductive dry film lubricants designed specifically to minimize shedding of particles and vapors while providing lubrication for assembly and operation of highly sensitive products.
In addition to minimizing particle generation, lubricity is tuned to keep variation to a minimum and deliver consistent statistical performance from assembly to assembly.
Most grades are low viscosity, water based materials that can be applied by immersion, dip-spin, dip-drain or spray methods. Our technical team is ready to assist you in selecting one of these unique and innovative products.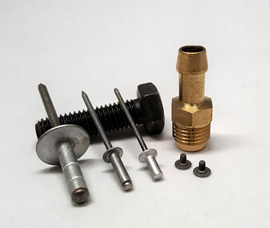 Electronic assemblies such as computers, tablets and phones.
Optics such as cameras, scopes, targeting devices, sights and sensors.
Screen assemblies such as monitors, televisions, control screens, or instrument panels.
Specialized assemblies for vacuum (aerospace) or gas delivery systems.
Safe on aluminum, magnesium, steel, cadmium plate, galvanized metals, copper, brass and chrome plate.
Tec-Slip 301 competes with Brulin- Nut Lube 10B